Let's get the sales started
The Charley Biggs' Chicken N' Sauce solution combines premium ingredients, seasonings, and sauces with forward-thinking marketing, training, and support solutions to help retailers (both large and small) build a profitable foodservice program in the fresh fried chicken category.
Today, more than 600 retailers throughout North America operate with the Charley Biggs™ system. More importantly, Charley Biggs' retailers routinely experience annual foodservice sales growth as consumers choose Charley's great tasting chicken and premium dipping sauces over other local offerings.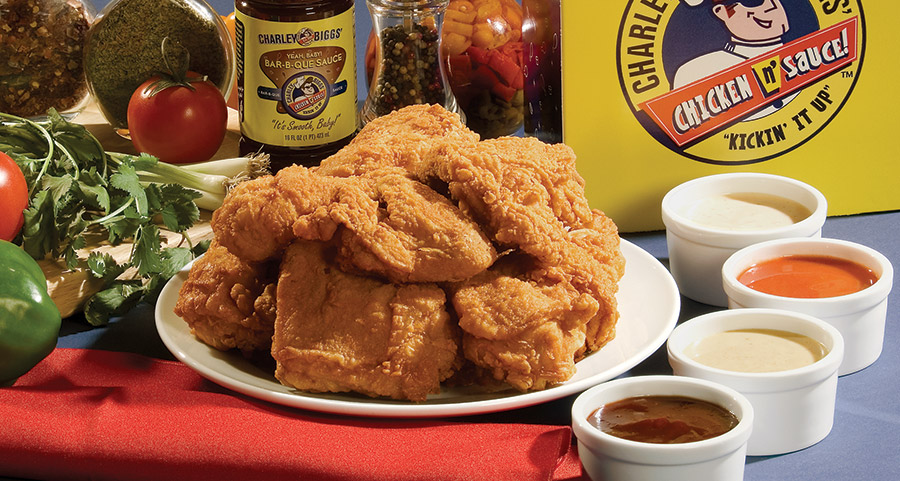 Some of the key areas of differentiation for Charley Biggs' include:
Flexibility in flavor profiles ranging from Traditional to Hot N' Spicy
Premium dipping sauces that are a cut above your local competitors
A brand that appeals to the broader market of consumers
Menu flexibility
An ability to co-brand with other foodservice options
Access to the Charley Biggs' Support Center
No Royalty or Franchise Fees

Premium Ingredients & Sauces
Our breadings, seasonings, and sauces have been developed using proprietary market research of actual consumers of fried chicken…YOUR CUSTOMERS. The Charley Biggs' brand adds an element of excellence to your store and entices your customers to try our products…and when they do…they're hooked!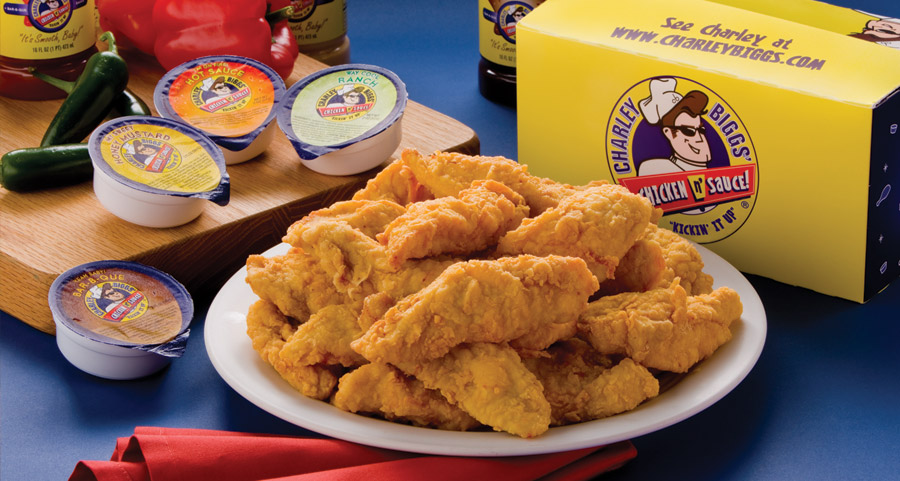 On-Site support and Training
We believe we have the strongest brand and best quality product out there.  We understand that this is only a fraction of your overall success. We will provide access to professionals who will guide your employees on each facet of your program — store layout, food preparation and presentation, employee training, equipment maintenance, and marketing strategies. It's all part of the Charley Biggs experience.
Marketing Support
We provide you with Point-of-Purchase (POP) materials and advertising materials (such as banners, danglers, case stickers) to display at your Charley Biggs' location. Materials are designed to inform your customer of current specials and to help your customer make a quick decision about purchasing product from your deli. POP materials can be effective for your Charley Biggs' location by:
Encouraging impulse buys
Reminding shoppers to "pick up lunch or dinner while shopping"
Introducing new products
Promoting higher margin items
Charley Biggs offers a wide array of POP kit concepts including monthly and seasonal designs, customizable Value Meal kits, newspaper ads, poster stands and portable write-on feature boards. Contact us with details of your specific needs.
Apparel & Gear
Strut your stuff in Charley Biggs' apparel – a put together, professional look for employees that reinforces the Charley Biggs' brand. Make sure your program is complete with Charley Biggs' t-shirts, polo shirts, hats, and aprons.
No Franchise = No Royalties & Flexibility
With Charley Biggs' Chicken N' Sauce™, there are no franchise fees, royalties, or unreasonable menu restrictions. The reasons are simple: we believe each customer should have the opportunity to maximize profitability and have the flexibility to provide menu items and flavor profiles catered to their local demographics. Both are crucial to building a successful and sustaining in-store food program.